Last Updated:  02/01/2020
Dates are 26th-28th March 2020.
This will be the weekend after the Intergulf in Bahrain so why not make it a full week of hashing!
Starting with the Intergulf, the preliminary agenda is:
InterGulf (separate, paid-for event):
Thursday 19th March 2020 - Intergulf Bahrain
Friday 20th March 2020 - Intergulf Bahrain
Saturday 21st March 2020 - Intergulf Bahrain
Then, back in Dubai, a pre-lube for the Creek 2000th (pay-as-you-go)
Sunday 22nd March 2020 - Desert Hash House Harriers Run
Monday 23rd March 2020 - Creek Curry Club
Tuesday 24th March 2020 - TBC.  Possibly a Barbies Hash Run
Wednesday 25th March 2020 - Creek Hash Mixed Run 1999
Then, start of the 2000th Celebrations:
Thursday 26th March 2020 - Creek Hash Magical Mystery Tour
Friday 27th March 2020 - Creek 2000th Run.  Main Event followed by evening dinner and party.
Saturday 28th March 2020 - Creek Run 2001, the Recovery Run.
CH3 2000th Event Pricing
Two packages are available:
Main Event Only

package 400AED

Full Weekend

package is 650AED
The Main Event Only package includes:
Friday 27th Main Event run, transport to/from run site, circle beers/wine, snacks and T-shirt.  Evening dinner event, transport to/from the dinner, all-inclusive alcohol package (wine or beer) for minimum of 3 hours.
A bag of random Creek branded freebies
The Full Weekend package includes all the above PLUS:
Mystery Tour pub crawl on Thursday 26th March.  Includes pub crawl T-shirt and a minimum of 6 drinks (wine or beer).
Saturday 28th recovery run, including circle beers/wine and snacks.
Your registration fee DOES NOT include:
Accommodation, transport to/from airport and other general transfers to/from hotel.
Any drinks in the bar after the Main Event circle.
Any drinks in the bar after the recovery run circle.
If paying in AED, please make payment to CH3 Hash Cash or transfer to:
Bank: HSBC Bank
IBAN: AE960200000036479715001
BIC/SWIFT: BBMEAEAD
Name: David Bell
If paying in GBP, cost is £85 (Main Event Only) or £135 (Full Weekend)
(Note: GBP pricing will be adjusted on the 30th day of each month to reflect changes in the exchange rate.)
You can do an online transfer to the following account:
Bank: HSBC Bank PLC
Account: 12902710
Sort Code: 40-41-07
Name: David Bell
NOTE: Ensure you put your name in the transfer details so we can identify your payment.
ANY ISSUES, QUESTIONS, FEEDBACK ETC PLEASE CLICK HERE TO SEND A MESSAGE
Hash Accommodation - The QE2 Hotel !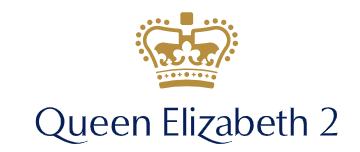 We have managed to secure rooms on the QE2 at exceptionally good rates, treat yourself to a bit of luxury:
When booking, please e-mail reservations@qe2.com and quote reference "CREEK 2000"
(Note:  The previously advertised rates have now expired.  Rooms are available at the spot rate which is currently around 470-550dhs/night for a double inc. breakfast, depending on room type.  Prices will begin to climb substantially as we approach the CH3 weekend as it coincides with the Dubai World Cup horse race.)
ONON
The Mismanagement
Who's Cumming?
(Send a message if you don't want to appear on this list)
| Hash Name | Package | Paid |
| --- | --- | --- |
| Ah Pisto | Full Weekend | Y |
| Amazon | Full Weekend | Y |
| Bonzo | Full Weekend | Y |
| Breaking Wind | Full Weekend | Y |
| Butch | Full Weekend | Y |
| Call Girl | Full Weekend | Y |
| Called Away | Full Weekend | Y |
| Camels Arse | Full Weekend | Y |
| Cheesy Knob | Full Weekend | Y |
| Clog Bottom | Full Weekend | Y |
| Compressed Fart | Full Weekend | Y |
| Cuntsucker | Main Event Only | Y |
| Debbie | Full Weekend | Y |
| EweTrollop | Full Weekend | Y |
| Feck Off | Full Weekend | Y |
| Gladys | Full Weekend | Y |
| Heidbanger | Full Weekend | Y |
| Hot Lips | Full Weekend | Y |
| ICU Shagger | Full Weekend | Y |
| Just Vivi | Main Event Only | Y |
| Just Yvonne | Main Event Only | Y |
| Kate | Main Event Only | Y |
| KMHO | Full Weekend | Y |
| Ladyboy | Full Weekend | Y |
| Legs Akimbo | Full Weekend | Y |
| Long Time Cumming | Full Weekend | Y |
| MTV | Full Weekend | Y |
| Old Shag | Full Weekend | Y |
| Paradise Totty | Main Event Only | Y |
| Pog Mo Thoin | Full Weekend | Y |
| Ratshit | Full Weekend | Y |
| SAS | Full Weekend | Y |
| Seacock | Full Weekend | Y |
| Semen Strangler | Main Event Only | Y |
| Slasher Dish Dash | Full Weekend | Y |
| SMHO | Full Weekend | Y |
| Tosser | Full Weekend | Y |
| Vomit | Full Weekend | Y |
| Wears the Troosers | Full Weekend | Y |
| Founder Pounder | Full Weekend | N |
| Hazukashii | Full Weekend | N |
| JetSlag | Full Weekend | N |
| Lickaclit | Full Weekend | N |
| Lik'mm | Full Weekend | N |
| Little Mo | Main Event Only | N |
| Pedo Pan | Main Event Only | N |
| Sirena | Full Weekend | N |
| TOGA | Full Weekend | N |
| Two Bottles | Full Weekend | N |
| Wendy | Main Event Only | N |